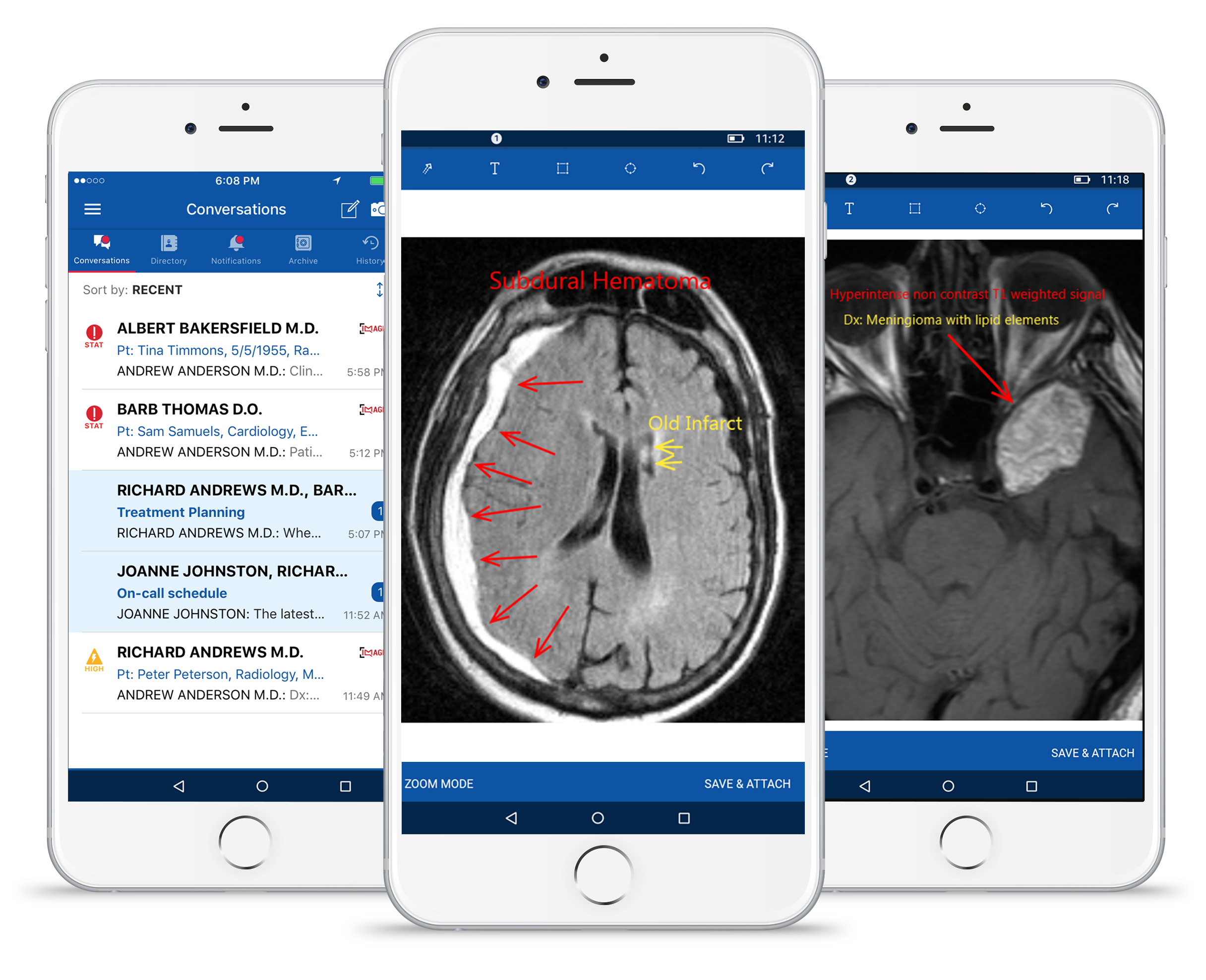 The smart solution to improving patient care and maximizing work productivity
MedSynger provides Healthcare Professionals with clinical communications right at their fingertips.  By seamlessly merging with existing workflows, MedSynger helps to maximize productivity, increase collaboration, and improve patient care. Send key images or critical findings to primary care physicians, immediately address potential exam issues with technologists, and communicate efficiently with staff, specialists, or anyone else involved in the care of the patient – enhancing productivity while maintaining your existing workflow.  Reduce or eliminate inefficient tasks like waiting on the telephone, playing phone tag, and interrupting colleagues during patient exams.
Get the smart solution…
Start using MedSynger today!
MedSynger provides tools for the Radiologist to annotate and send images, verify message receipt, produce alerts if messages have not been viewed, and allows immediate communication with other healthcare professionals regardless of organization or location.
Our exclusive Image Capture tool allows the radiologist to capture, annotate and send images from any PACS viewer into the referring physician's mobile phone, thus quickly and efficiently alerting the physician of the critical finding…. Saving you time!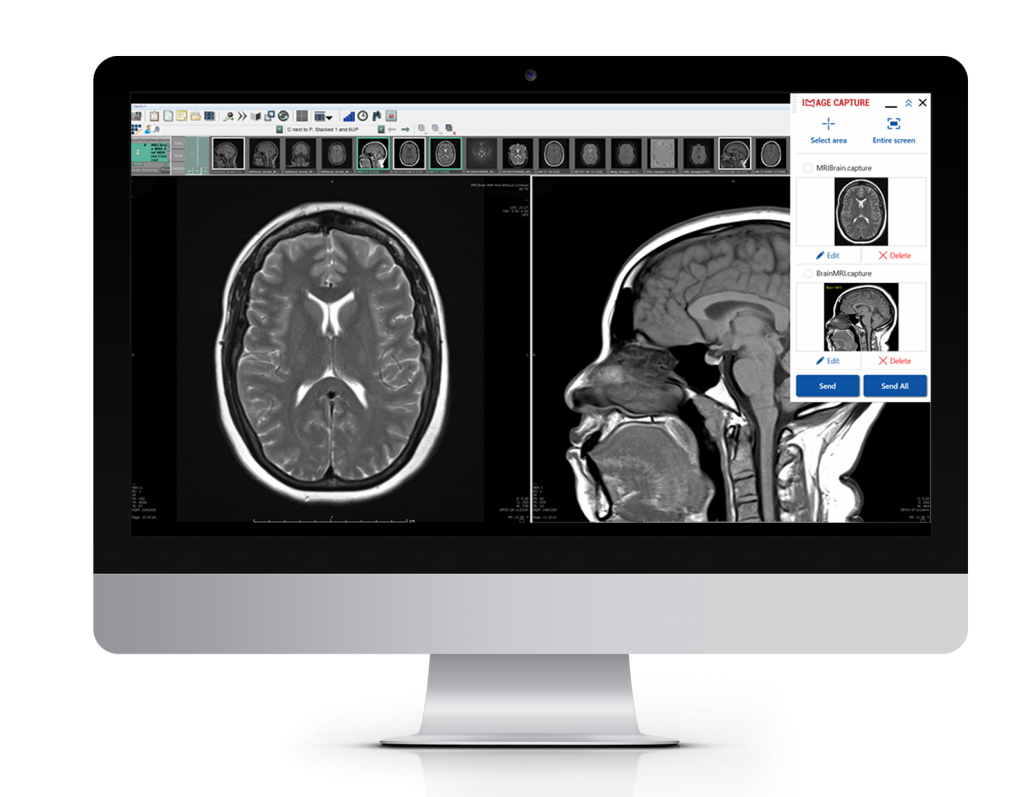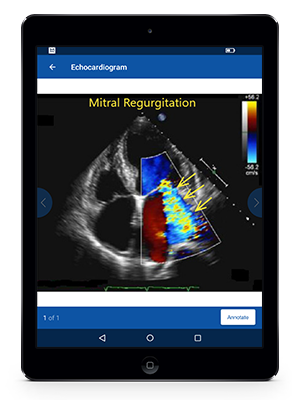 For Specialists and Clinical Staff
Communicate directly with physicians or other staff regarding any patient. Instantly verify orders or resolve any questions regarding patient care, scheduling, etc. Receive patient information to assist in clinical decisions and collaborate with other physicians involved in the care of the patient.

Bring other physicians or staff into any conversation to maximize efficiency and productivity.
For Emergency Room Physicians
Receive test results, labs, diagnostic imaging results, and other critical clinical information quickly and securely. Communicate directly with physicians or staff involved with patient care, regardless of their location. MedSynger can exchange images, documents, pictures, photos, or text messages.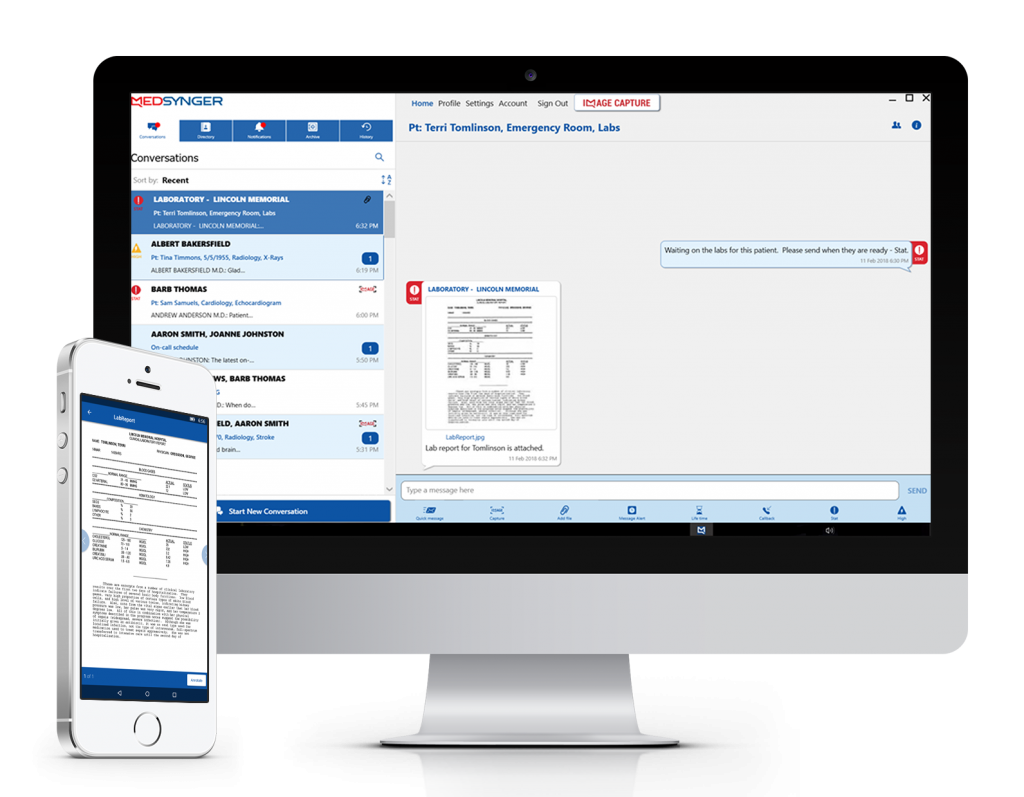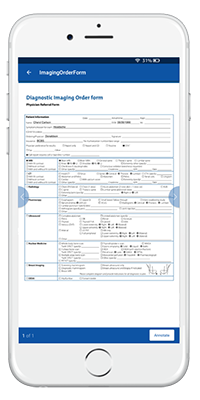 Immediately communicate with the physician to answer any questions while the patient is still in the exam room. Send images or pictures to instantly resolve any diagnostic concerns – maximizing diagnostic accuracy and reducing additional examination times or recalls for the patient.



Securely send or receive patient documentation, prescriptions, or other protected health information. Attach documents, reports, photos, or captured radiology images to streamline productivity and eliminate additional tasks. Communicate efficiently within your organization or with anyone outside the organization.