Secure Messaging using any Device
MAKE MEDSYNGER PART OF YOUR ROUTINE TODAY
Feature-rich and HIPAA compliant, Medsynger is a complete messaging system with dedicated applications for iOS devices, Android devices, and Windows based computers. And, since most healthcare professionals do not use just one device, MedSynger will synchronize your account across all of your devices. Simply download the right application for your phone, tablet, laptop, or computer and start using MedSynger now to securely communicate with other healthcare professionals, maximize productivity, and improve patient care.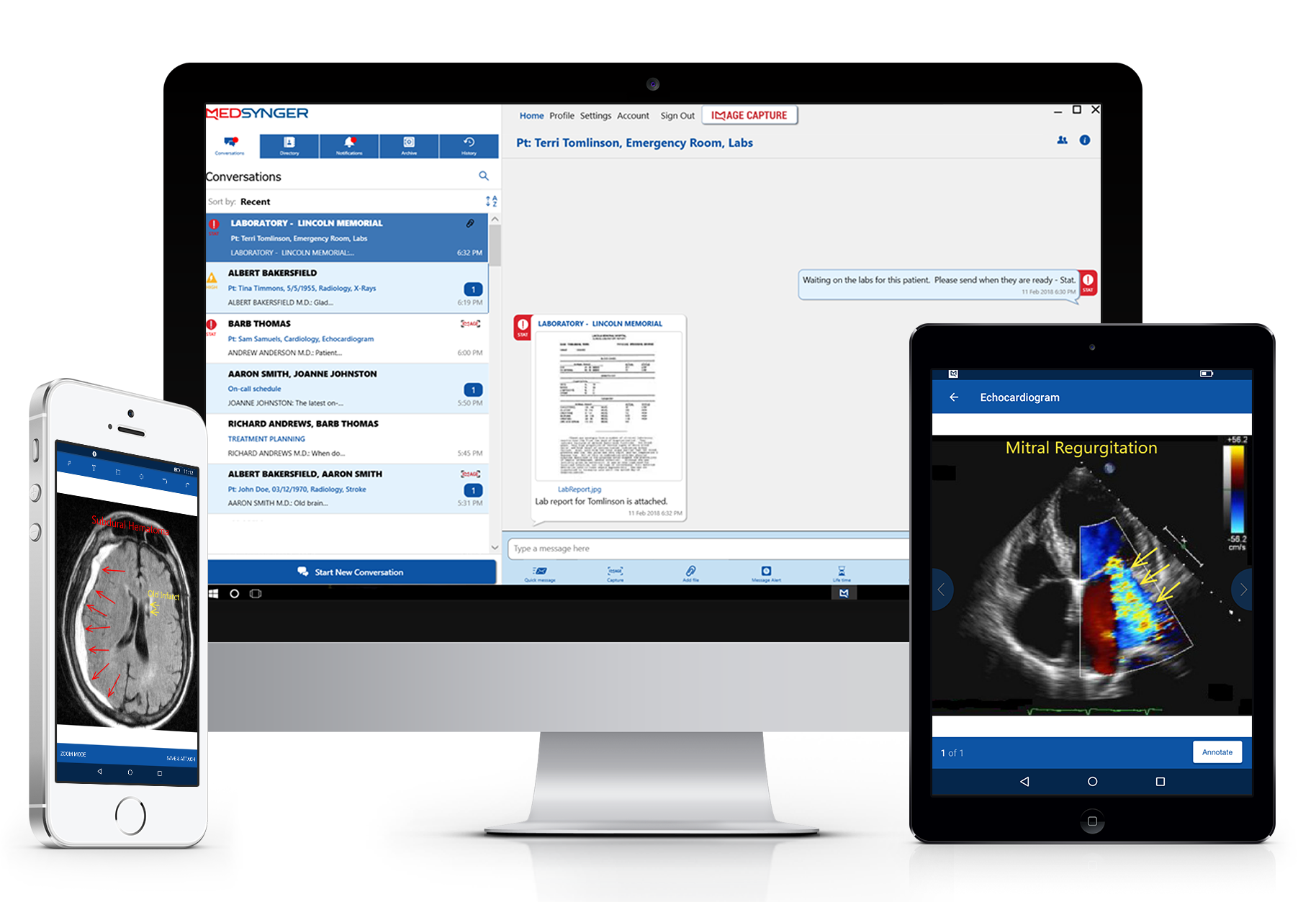 START YOUR FREE 30 DAY TRIAL
Begin using MedSynger now on the device of your choice. Register Now for an account.